Says the original Sirji
He said that the tournament provided the "perfect opportunity for betting and therefore fixing" and on the subject of corruption also called on the ICC to do more to expose the "big names" involved.

"I'm worried about the IPL – in fact, I feel it shouldn't be there at all as it is changing the priorities of world cricket," Botham said. "Players are slaves to it. Administrators bow to it.

"How on earth did the IPL own the best players in the world for two months a year and not pay a penny to the boards who brought these players into the game?
Source: Cricinfo
Pictures speak a thousand words. See the gleam on his face when standing right in front of a pile of CASH tossed at ECB's face by another great knight, the then SirAllen Stanford. And er… Peter Mores was lurking around just outside the frame of this particular pic
And yeah the guy in between is Giles Clarke….
around when these people were happy to @+#%* out English cricket. 
Corruption anyone?  Check this out
Where Stanford is…..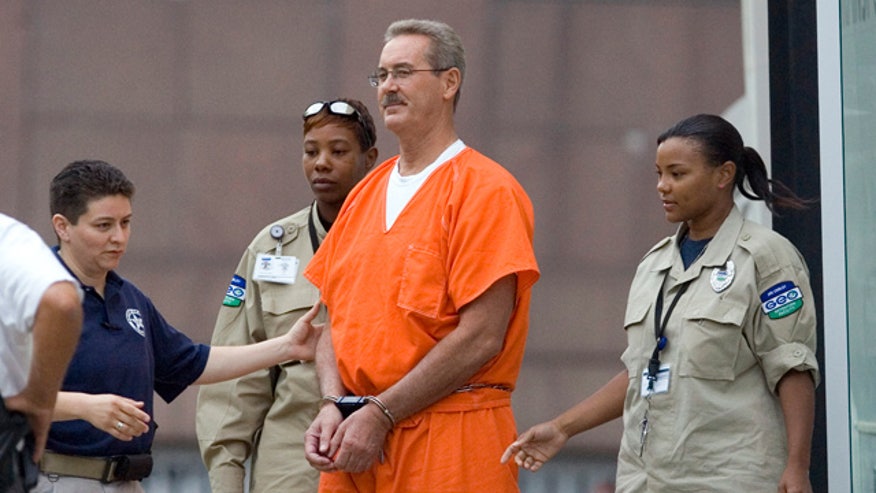 For all this, it was very funny to see the same English journos give a pass to their establishment as having been naive. Whereas what they were was greedy and jealous, and simply had it coming.
The people who were naive were the WICB and the West Indian players who have since then been feted and tested for their onfield exploits at the IPL.  Botham's and England's self righteousness just reeks of hypocrisy.
Oh and that point about how BCCI should compensate other boards for sending their players. Actually they do pay each board 10 million dollars for this 'service'. Although as an Indian I do wonder why in %*@!'s name! Do they pay the boards that send overseas players to county cricket? I think this is just ever more evidence of the spoilt and entitled behaviour of several cricket boards around the world. They want India to carry world cricket, foot their bills, but day in and day out hit out against the 'too much power' that BCCI has, how we are ruining the game of cricket and all that. 
The way IPL should in fact change is to cut off these ridiculous payments, and rationalize the schedules & rules so that not only the best from around the world but also the best young talent from India finds its way in. And expand from 20/20 to also play ODI and 4-day daynight games.